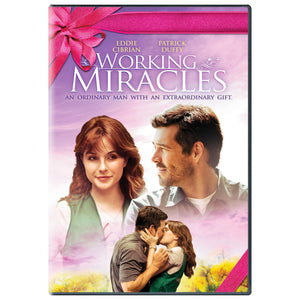 In this inspiring original movie, Buddy Hoyt wants to be a "somebody," but he's simply a janitor with an ordinary life and a fiancé who likes him just the way he is. When an accident gives Buddy the ability to heal others, life gets complicated as he learns that he is draining his own energy every time he heals someone else—so much so, it may even kill him.

DVD featuring original movie "Working Miracles."
Starring: Eddie Cibrian, Patrick Duffy, Lisa Sheridan, Meagen Fay and Evan Jones.
Approx. running time 88 minutes.