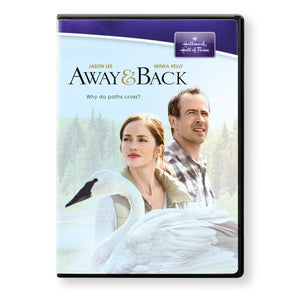 When a family of Trumpeter Swans make their home on the Peterson farm pond, it's love at first sight for 10-year-old daughter Frankie. But when Ginny Newsom, a no-nonsense wildlife biologist rushes in to save the majestic birds, it's dislike at first sight for Frankie's dad Jack. As everyone watches nature's plan unfold for the swans, Frankie and her brothers also observe changes in the relationship between their widowed father and the strong-willed Ginny. Could that be romance in the air?
Starring Jason Lee, Minka Kelly, Maggie Elizabeth Jones, Jaren Lewison.
Includes "making of" featurette.
Visit HallmarkHallofFame.com for behind-the-scenes interviews, biographies and credits.
Widescreen version; standard definition; closed captioned; English subtitles for the hearing impaired.
Approx. 95 minutes running time.
Originally aired 1/25/2015.