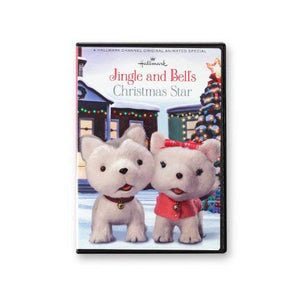 A Hallmark Channel Original Animated Special.
Hallmark Jingle and Bell's Christmas Star DVD has 24 minute run time. 
Jingle the husky pup is back in Jingle and Bell's Christmas Star, and this time Jingle and his buddy Andrew have some new friends. A little girl names Sofia and her husky pup Bell have moved from sunny Palm City to snowy Pineville just before Christmas. With their world upside down, this could be the worst Christmas ever! Thanks to Jingle and Andrew, Sofia and Bell soon discover that Christmas isn't about where you are, it's who you're with. Features the son "Jingle Bells" by recording star Keith Urban. DVD also contains some special features.