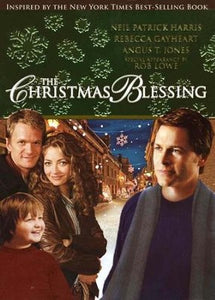 A young doctor encounters romance and deals with his past when he returns to his hometown during the holidays. Stars Neil Patrick Harris, Rebecca Gayheart, Angus T. Jones and Rob Lowe.

In the inspiring sequel to 
The Christmas Shoes
, Nathan Andrews (Neil Patrick Harris) is all grown up. As a young doctor, Nathan finds himself questioning his career choice, so he goes to his hometown to soul-search and reconnect with his father. Once home, a blossoming romance with teacher Megan Sullivan (Rebecca Gayheart) and a fast friendship with her student Charlie Bennett (Angus T. Jones) teach Nathan to live life in the moment and embrace the time he has with friends and family. Approx. 92 minutes.